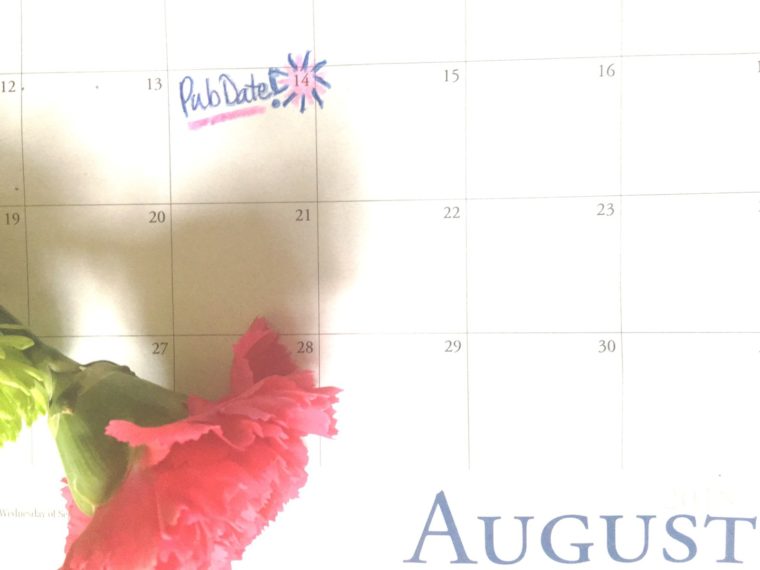 I love using that cute abbreviation. It's so offhand, so casual, like I'm meeting someone for a beer. It makes me sound cool, when in fact, I'm FRICKIN' JUMPING-OUT-OF-MY-PANTS EXCITED.
On August 14, 2018, my young-adult novel, The Leaving Year, will be published by SparkPress. I'll be able to hold this slippery, all-consuming dream I thought would never happen, IN MY HANDS.
Please forgive the shouting, but it's been SEVEN FRICKIN' YEARS since I quit my day job to write a novel.
This book is the most momentous thing I've ever done outside of marriage and parenthood. (Read a by-the-numbers accounting of my journey here.)
And now, at long last, I will have something to show for the years spent writing and rewriting – so much rewriting that I probably wrote two novels' worth of words to get the approximately 84,000-plus I ended up with.
There were days when I wondered if I was delusional. There were nights I'd lay awake despairing. I couldn't take pleasure in reading a really good book. Instead, I'd think, God, my novel sucks compared to this!
And it did.
As a first time novelist, I still have a huge inferiority complex, but I'm anxious to put my work out there. I believe my story deserves to be read. Getting to that point took more faith, persistence and hard work than I thought myself capable of.
And it's still not over. While going through a professional copy edit of my book recently, I discovered a continuity problem that forced me to add a small scene and shuffle things around. That's what I mean by slippery. Just when I think I'm done, I find some chunky bit of dialogue (that seemed just fine the day before) or a brother that started out older and ended up younger.
But the edits are getting smaller and smaller with each pass through. Once this copy edit is complete, my novel will go through a proofread. We're talking missing words and other picky stuff.
Don't get me wrong. There's still a lot to do between now and my pub date – I'll be blogging about it — but please indulge me as I OBNOXIOUSLY mark this milestone.
Coming soon: COVER REVEAL!