The Leaving Year
A Novel (forthcoming)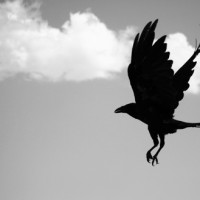 As the summer of 1967 comes to an end, 15-year-old Ida Petrovich waits for a father who never comes home. While commercial fishing in Alaska, Steve Petrovich is lost and presumed drowned, but with no body and no boat, Ida and her mother, Christine, are forced to accept a death that doesn't seem real. With the tragedy straining their already fragile relationship, Ida overhears an adult conversation that shatters everything she thought she knew about her father. A cryptic note, combined with her mother's secrecy and odd behavior, only add to Ida's confusion. So she sets out on a search for the truth that takes her from her home on Washington's Puget Sound to a salmon cannery in Southeast Alaska. In this wild, rugged place, she falls in love, makes a life-long friend and begins to understand the physical and emotional bonds that took her father north . . . and why he kept them secret.
The Leaving Year is a novel about love and loyalty, family and friendship, and the stories we tell ourselves in our search for meaning.
I'm in the process of sending out queries and exploring publishing options for my first novel. If you would like to hear how it's going, please check out my new blog!
If you're an interested agent or publisher, please contact me here.
Longlisted in MsLexia's 2016 Children's Novel Competition