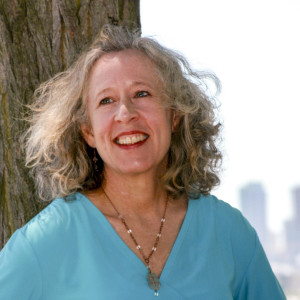 Pam McGaffin always knew she would write books when she grew up.
So, at age 51, after a long career in journalism and public-relations, she started work on her first novel.
Four years and thousands of words and games of Solitaire later, she had a draft that she wasn't embarrassed to show her family and closest friends. She is now looking to publish The Leaving Year, a young-adult novel set in the beautiful Pacific Northwest where she grew up.
Pam's short stories have appeared in the online literary journals, Eclectica and Amarillo Bay, and her non-fiction articles have been published in many Puget Sound-area publications and websites, including The Daily Herald (in Everett, WA), Bicycle Paper, the MS Connection newsletter, and Seattle Children's Story Project.
She has a BA degree in Communications Journalism from the University of Washington and certificates in fiction writing and advanced literary fiction from UW Extension.
When she isn't writing, she likes to think about writing, read, walk the dog, do sprint-distance triathlons, and devise ways to get her husband and two teenage sons to eat more colorful food.
She and her family live in Seattle.
Sign up to receive blog notifications and periodic emails about my writing projects, and I will send you "12 Tips to Saner, More Successful Writing… From My Three Decades of Trial and Error." Join my mailing list!
Photo credit: Bob Bock